Play Square Solitaire Duel on Facebook now!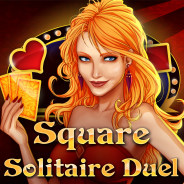 A Facebook version of our desktop card game has recently been released under a new name – Square Solitaire Duel. The game was previously integrated with the Polish social network, Nasza-Klasa, as Poker Solitaire. Since then, we have developed the game further.
CLICK THIS LINK TO PLAY THE GAME on Facebook.
With Square Solitaire Duel, we want to reach out to a worldwide audience. The rules and gameplay are the same as they were in the Polish version. The game with its features is more like a dueling game of multi-player solitaire than a typical poker match.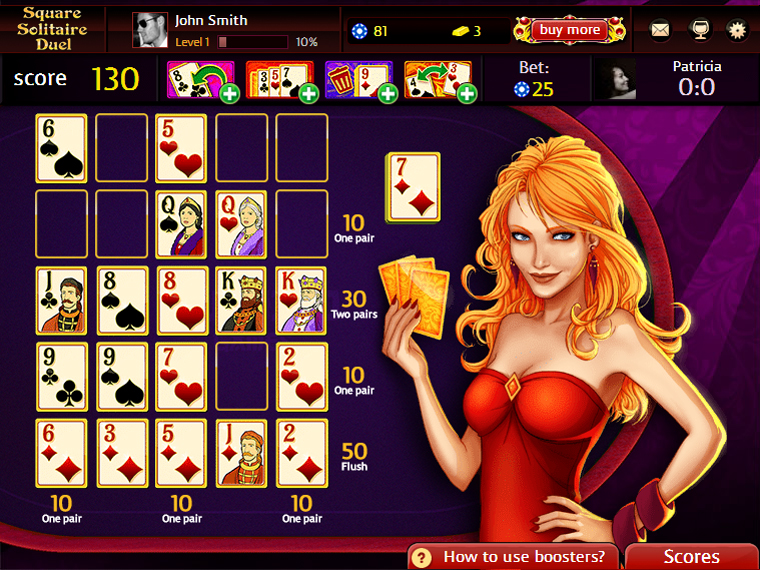 From a simple form of Poker for two, we developed it into more sophisticated and entertaining form. The idea behind some changes from an early version, has grown into two types of gameplay (NORMAL and PRO), with additional, entertaining features.
We hope you will enjoy the game as we do! Check out the trailer video, the game features, and join us in a game now!
Features of Square Solitaire Duel:
Duel 1 vs 1 asynchronous – wait up to 24 hours for an opponents response.
Freemium monetization: two virtual currencies: coins and gold.
Wheel of fortune as a daily bonus – players can win game boosters, drinks, gold and coins.
Boosters are our original feature for the game. They allow players the option to see the next two cards from the deck, change the placement of two cards, withdraw the last used card, or reject the last card.
Drinks are an addition to make the game more entertaining. Anyone can buy a drink to make the duel more enjoyable!
What are you waiting for? Log into your Facebook account and challenge us in game!