Our TOP 10 mistakes in HTML5 gaming business – a video presentation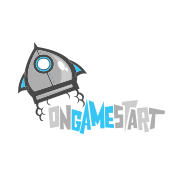 We were really, really happy to be invited and attend to the onGameStart conference this year. But the best thing about it was that our CEO Piotr Gawle had an opportunity to show a presentation about our experiences in the field of the HTML5 gaming. This presentation received a very nice feedback from the audience and we had a lot of questions from other developers who start their adventure in the HTML5 gaming market.
I'm sure that not many of our readers had a chance to be at the onGameStart. Thanks to the courtesy of the onGameStart organizers I can proudly present you a video with our CEO's presentation.
In my next blog entries I will present those mistakes as a series of short articles. This way you will have all the knowledge you need in writing. Meanwhile, enjoy the video and I hope that it will be helpful for you and your business plans.
(Video and blog icon in the courtesy of onGamestart)