We and others believe in succes of HTML5 gaming!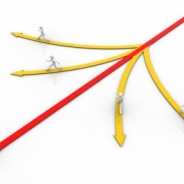 HTML5 games market is growing rapidly. Researches prove that most interesting for us sector of mobile devices such as smartphones and tablets is getting more and more percent of sales every year.  According to gartner.com in 2011 number of sold smartphones reached over 472 million units and accounted for 31% of all mobile device sales. We can predict that in 2012 those numbers may higher. Thats really great news for HTML5 mobile gaming. Moreover info graphic at digitalbuzz.com shows that  mobile gaming will be increasing and strengthening its position rapidly in the next few years.
The mobile gaming industry is predicted to reach the value of $54 Billion by 2015
84% of tablet owners play games
70 – 80% of all mobile downloads are games
In-game purchases should overweight pay-per-downloads by 2013
Developers made $87 million in ad revenue in 2010 and it will grow ten-fold by 2015
Freemium model in HTML5 gaming seems to be the best solution to earn revenues. Our company also focuses on this kind of model. We believe it will be our main source of income. As you can see gaming and Internet entertainment can change into mobile and cloud based activity. We believe that we are very close to new evolution.
An interesting article has been posted recently at gamasutra.com – major companies such as: Apple, Microsoft, Google, Mozilla are putting more effort to make their browsers work better. This trend will affect a lot on HTML5 gaming. Especially for mobile HTML5, better performance will make developers to get more cool features into games. We won't be limited so much by the power of devices.  We believe that HTML5 soon becomes a standard for gaming as for example Flash is now.
"Image courtesy of [renjith krishnan] / FreeDigitalPhotos.net"