Mobile HTML5 – market and numbers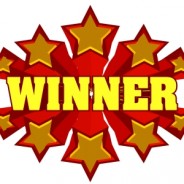 I've been asking myself a question lately what is the future of HTML5 mobile gaming? How this market is going to change in next couple years? I have made some research and found out some very interesting informations, which I would like to share with You here.
First of questions We need to ask is: How big is the html5 gaming market? One of popular portals – Computing.co.uk has posted very interesting summary:
"Sales of mobile technology continue to soar as the worldwide mobile handset market grew another 16.5 per cent year on year this quarter. The number of units sold totaled 428.7 million in the second quarter of 2011, a 16.5 per cent increase on the same period last year, when it stood at 367.9 units, according to research firm Gartner. Sales of smartphones were up 74 per cent year on year, accounting for 25 per cent of worldwide mobile phone sales in second-quarter 2011. They accounted for 17 per cent of overall sales in the same period last year. Google and Apple are leading the smartphone market; the combined share of iOS and Android in the smartphone operating system market doubled to nearly 62 per cent in the second quarter of 2011, up from just over 31 per cent a year ago."
This information shows that smartphones sales  raised 74% year by year. In 2nd quarter of 2011 it gives 25% of total mobile sales worldwide. In the moment, at the beginning of 2012 it's easy to predict raised from 139.2 millions in 2008 to 174.2 millions in 2009. This proves that smartphones numbers are still increasing which is great news for area of our interests.
Additionally Gartner.com shows statistics of which operating systems are most popular. Over 52,3 % of market is taken by Android, and 15% by iOS based devices. Additionally Android belongs to Google who strongly supports HTLML5. In this situation, and given data We can be 100% sure,that growth of smartphones will be raising, and html5 gaming has bright future coming.
Statistic and predictions have been also gathered in one very interesting info graphic. According to report for year 2011 posted at digitalbuzzblog.com, mobile gaming will be raising and strengthening its position in next few years rapidly.
– The mobile gaming industry is predicted to reach $54 Billion by 2015
– 84% of tablet owners play games
– 70 – 80% of all mobile downloads are games
– Android is soon to overtake Apple in number of total available apps
– In-game purchases should overtake pay-per-downloads by 2013
– Angry Birds has been downloaded 140 million times
– Developers made $87 million in ad revenue in 2010 and will grow 10 fold by 2015
Next question is: Who are mobile market customers, and what games they play? To answer it, We based our information and predictions on one of reports of publisher we start cooperation with – Spilgames.com – which is one of largest gaming community in the world. According to their report posted at Gamasutra.com, Spilgames owns 130 million active users per month, which gives 400 million gameplays in this period of time.
Games, that are being played by mobile customers depend on their sex and age:
– Teen boys prefer skill, racing, action (competition, achievement, control and domination which are naturally coming out of their psychic behaviors)
– Girls like makeover, hairdresser, or animal raising based games. Girls also love to chat which affects their behavior during dress up gameplay.
– Women (35-54 aged women are most active group in social mobile) are separate group of players. According to mentioned report they prefer quiz, puzzle, and time management based games (farms, hotel management, zoo etc.). They like to take some time for themselves, save progress, see how their farm is growing and giving crops. According to Venturebeat women play games more than man nowadays. They make 53% of all mobile and social mobile players. That breaks stereotypes that male dominates gaming market (35-54 aged women are most active group in social mobile)
Final conclusion brings a fact that mobile gaming in open web technologies is growing rapidly every year. Developers get a great chance and opportunity to strengthen up our position on this market. Investing enough money into projects which will monetize very well. I can say that  HTML5 mobile gaming has a very bright future. This is best time to create new products and spread them among groups of selected players according to their preferences.
"Image courtesy of [Salvatore Vuono] / FreeDigitalPhotos.net"